Arctica II


- A fantastic steel sailboat for charter at Spitsbergen and North Norway!
Updated 21.09.2023
QUICK LINKS OPEN IN NEW WINDOW:
Cabin plan SY Arctica II:
Interiour Video:
Pictures inside the boat:
Sample Contract:

Contact info: SAIL@ARCTICAEXPEDITIONS.COM

You can also find lots of updated information on Facebook. You can search in FB for https://www.facebook.com/arcticaexpeditions/  or my private profile where I post a lot of activities related to the Yacht public. https://www.facebook.com/heinrich.eggenfellner/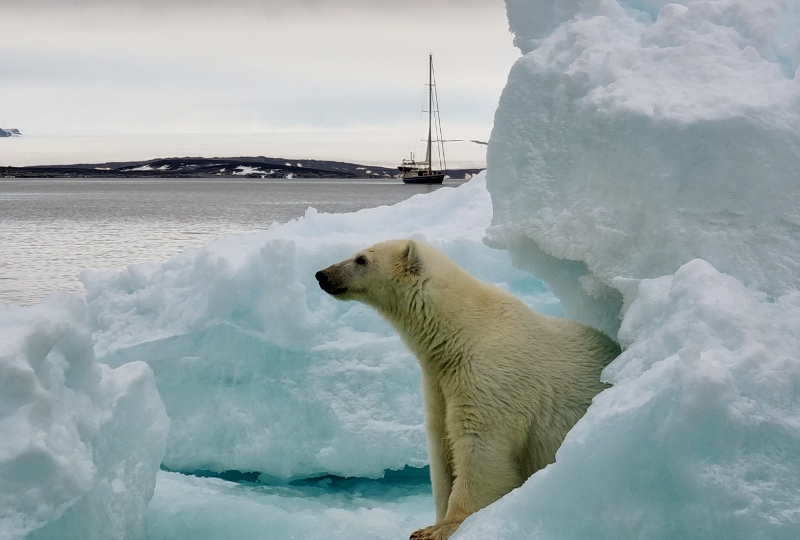 ! Video - filmed and edited by Delphine Garcin 2021:
! Video - filmed by Patrick Cantwel 2019: Remember FULL SCREEN. You have to see it from the beginning to the end.
! Videos - filmed by Paul Wolff:
! Warning - the availability of Arctica II is now very limited the next two years. She is so popular that you have to make up your mind very early and reserve your preferred charter period almost two years ahead!! We continously update the Availability page.
If you and your group have any plans of operating on or around Spitsbergen, or North Norway, you should consider chartering Arctica II. She was built in Arendal, Norway in 2004. In 2012 we bought her and sailed her all the way to Spitsbergen in April. She was fully booked already the first summer season.
Many different kinds of groups have chartered our boats sins we started this activity in 2003. Larger groups who prefer a shower after the landings, high comfort, five separate cabins - all with private facilities - choose Arctica II. The last seasons our boat has been very popular among locals living in Longyearbyen wanting to organize their own private tour around the archipelago. In most cases this is a cheaper and a much more flexible way of experiencing Svalbard than joining an organized trip. (Arctica is now sold to others and we only operate the larger SY Arctica II).
Arctica II is built for extreme conditions, 6mm steel hull, 80mm foam insulation, central water heating, lots of fuel in case of bad sailing conditions, almost unlimited range, lots of engine power, pulling large Zodiacs, Polar bear proof.

"Unlimited" hot and cold water, 5 showers (one in each cabing / head).
Arctica II is normally located at Spitsbergen all year round. In winter she is put on shore because of the harsh climate. Early May she is pushed into sea again. This means that the season is very long compared with other boats visiting Svalbard only in the short summer season. The winter 21/22 she has been sailing along the Norwegian coast all the way as south to Denmark as a "maintenance trip", and as a home for me - the owner.
Arctica II can be chartered together with our experienced crew - one or two, dependent of the experience of the group.
Please follow the links above to read more!
Heinrich Eggenfellner, Longyearbyen 20.04.2022